Registration for both the Winter camp and Spring tackle season are now live on the website!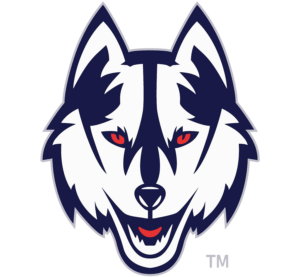 We are very excited to announce spring football for 2023!
DETAILS
When: 
Practices start in April and will run 3x a week, until games begin
Games will start in Mid May and run till mid July
Once games begin practice will be 2x a week with a game on the weekends
Please note that we are still waiting for the league to release the schedule at this time. 
Where:
We are currently waiting on the city to confirm fields. We intend to use the following fields:
April through Mid-May – Loyola Secondary School (4010 Sladeview Crescent, Mississauga, ON L5L 6B1)
Mid-May through July – Gilbert Field, behind the Mississauga Valleys Community Centre (1275 Mississauga Valley Blvd, Mississauga, ON L5A 3R8)
Once we have final confirmation of field bookings we will be updating everyone ASAP
Pricing
Pricing for the Spring Tackle season will be $550 
All fees go back into the organization to cover all operational expenses such as fields, providing equipment and other expenses to keep the MMF running. 
Registering more than one child? Get $15 off when you register multiple children!
Age Groups
U10 (6 v 6 Atom 2013/2014)
U12 (9v9 Peewee – 2011/2012)
U14 (Bantam – 2009/2010)
PLEASE NOTE:
Ontario Football fees must be paid in full to be considered fully registered! Please follow the prompts on the registration form to complete the registration with Football Ontario.
Along with the announcement of registration now being open for our Spring 2023 tackle season, we are excited to announce that our winter mini camp registration is also open! 
Want to perfect your skills for upcoming tackle or flag season?  Want to get ready for the season with your team and coaches? NOW IS THE TIME!  Work with your teammates and coaches and enhance your football skills in the lead up to your tackle or flag season!
WINTER CAMP
Details
When: 
Saturdays, January 14 – March 11, 2023

12:00pm – 2:00 pm 
Where: 
Pricing: 
The winter mini camp is priced at $200.

Pay in full for the 2023 Tackle season and receive $50 off the mini camp making it a great value at $150! 

Tackle fees must pay in full by February 28th, 2023 to access this great deal! 
Eligible age Groups:
We cannot wait to hit the ground running and get back on the field with all of you! We are hoping to make spring of 2023 an awesome season and cannot wait for you to come along for the fun! 
If you have any questions about registration do not hesitate to contact myself or the registration team!